These handwoven master pieces, literally, wearable pieces of art, can be found in 3 different qualities: Finos, Super Finos, and Ultra Finos.
In addition to the Quality, a very important factor to determine the quality of a Panama Hat is the village or town where it comes from. Like a fine wine or a fine cheese. It's all in the little details.
The best of the best Panama Hats come from "Pile", a tiny village in the Manabi province, in the coast of Ecuador. Pile is the birthplace of generations of MASTER WEAVERS. However, there is one GRAND MASTER in particular, at this time, his name is Simón Espinal. Simon is THE BEST WEAVER IN THE WORLD, period. He can turn dental floss thin toquilla straw into an ULTRA FINO Panama Hat that can be worth up to 6 figures. There are very few pieces available in the market, and most of them have already been sold. Whatever Simon touches, he turns it into gold with his hands. If you are interested in one of Simon's pieces you must contact me directly. Please let's be respectful of each others time, this is for serious buyers only. 
Ultra Finos are available and if necessary, we will also be very happy to custom weave one for you anytime. However, these Master Pieces can take from 2 up to 8 months depending on how fine you want them. The length of the brim has a lot to do with the time that it takes to weave a hat. They are pricey, so be ready. 
On the other hand, there are two main regions where Panama Hats come from: The provinces of Manabi and Azuay.
In Manabi, the world-known town of "Montecristi" is the place where the finest hats come from. Montecristi is known for its "Sombreros Finos and Superfinos". Montecristi Panama Hats are known all over the world and extremely valuable. In places like Waikiki Beach - Hawaii, Montecristi's Panamas retail up to $20,000 dollars.
$20,000 dollars!!! Your eyes might of pop out but yeah. $20 G's. 
Here is why...
The higher the count per inch the finest the hat. 
The finer the weave the longer it takes to finish.
Simple...
There are different grades of weave.
"The Grade" is a common "system" that weavers and hat connoisseurs use to price a hat and determine it's quality. However, the grading system is not standard and it changes in different villages. A grade 10 in one village will be a grade 3 in another. 
We have sold thousands of hats. We have developed our own system of grading and we offer only hats of great quality.
The grade of the hat is determine by the number of weaves per linear inch.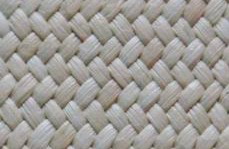 Quality: Fino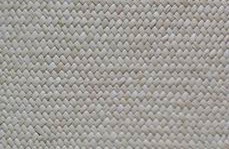 Quality: Super Fino 
In Montecristi, we can find Panamas of grade 10 and above. 
Montecristi Finos are those hats of grades 10 to 30. These hats can take anywhere from a week to two months from start to finish.
Montecristi Super Finos are those grades 30 to 40+ . 
These hats can take anywhere from two to four months to weave from start to finish.
ULTRA FINOS are those grades 40+  and can take from 4 months to eight months from start to finish. Only a hand full of weavers are left in the world that can do these type of work. We work with all of them and treat them fairly. That is why we have the absolute best hats available in the market. They are happy and so are our clients. Win win. 
Master Weavers can weave 5-8 hours a day sometimes even longer when they are in the zone. They prefer to weave usually during the afternoon after the hot sun has passed by so they do not sweat on top of the Masterpiece they weave. As ingle drop could ruin such an art piece. In the past it was common to find weavers that rather work at night with a candle as light.